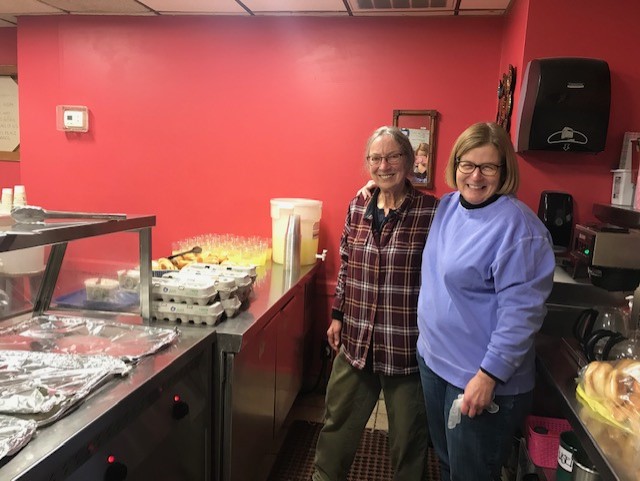 The Middlesex Area Cluster Ministry Network (MACM Network) is a cluster of small, rural churches working cooperatively, sharing resources, and working collaboratively to help those in need in our communities locally and globally.
Scope:
The MACM Network Cluster Council, a representative board of members from each of the member churches, meets regularly to pray together, support one another, enjoy friendships, to share our individual parish ministries and activities, as well as to collaborate on shared outreach ministries. MACM Network supports St. Vincent de Paul in Middletown through providing peanut butter and any other requested items throughout the year; the Amazing Grace Food Pantry; preparing and serving Sunday Supper several times per year at the St. Vincent de Paul Soup Kitchen; and donating items for their clients at Christmas time, such as new socks and personal care items.
MACM Network provides empty prescription and vitamin bottles to medical volunteers so that doctors, often working in third world countries, can dispense medications in clean, suitable containers.
MACM Network provides plastic tabs (from bread and produce bags) to Danielle Cares For Chairs, a non-profit organization, which recycles them and provides proceeds to fund wheelchairs.
MACM Network provides used glasses and hearing aids to the Lions Club's Recycle For Sight Program. They have them refurbished and distributed to optical missions around the world.
Contact & Meeting Information:
Regular Meetings: Each of the MACM Network churches has 3 representatives serving on a Cluster Council.  The Cluster Council meets on the 2nd Tuesday of each month at 7:00 p.m.  Meeting locations rotate between the member Cluster churches.
Regular Public Events: Service of Remembrance is held annually, during Advent, and is open to all MACM Network church members as well as the public. Cluster members prepare and serve Sunday Supper several times a year at St. Vincent de Paul soup kitchen, Middletown.
Active Parishes & Partners:
St. Andrew's, Northford
St. James', Higganum
Emmanuel, Killingworth
Other Partners: St. Vincent de Paul, Middletown
Danielle Care For Chairs
Lions Club Recycle For Sight
Medical volunteers