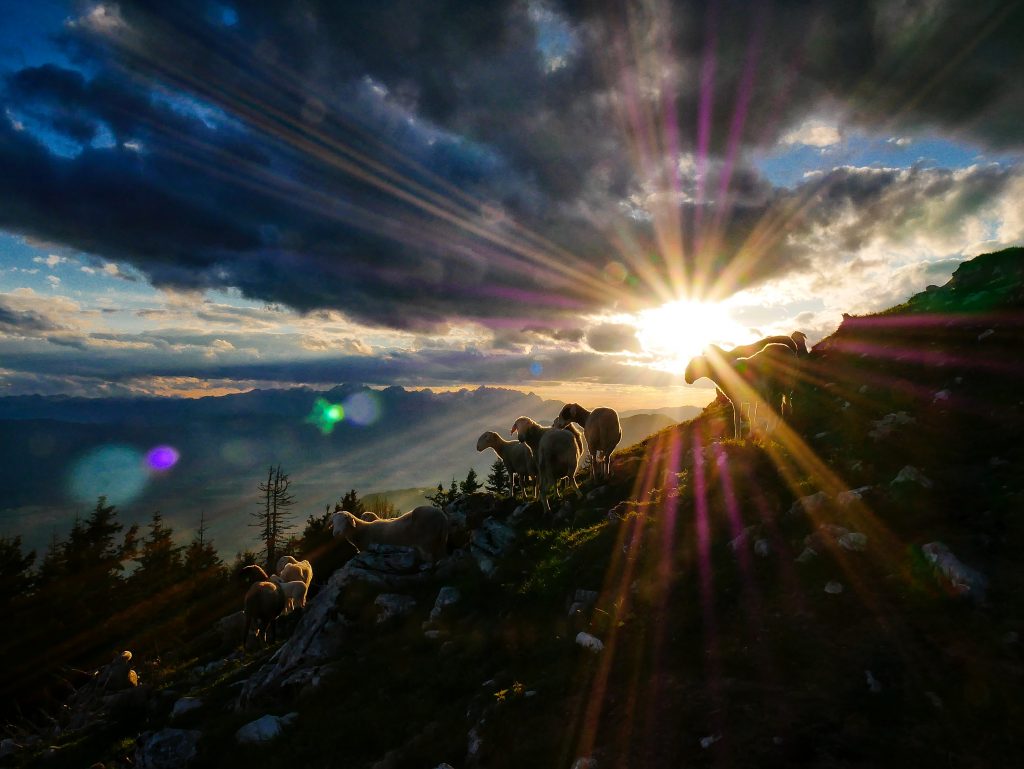 In that region there were shepherds living in the fields, keeping watch over their flock by night. Then an angel of the Lord stood before them, and the glory of the Lord shone around them, and they were terrified. But the angel said to them, "Do not be afraid; for see—I am bringing you good news of great joy for all the people: to you is born this day in the city of David a Savior, who is the Messiah, the Lord. This will be a sign for you: you will find a child wrapped in bands of cloth and lying in a manger." And suddenly there was with the angel a multitude of the heavenly host, praising God and saying, "Glory to God in the highest heaven, and on earth peace among those whom he favors!"  Luke 2:8-14
The angel spoke to the shepherds the night of Jesus's birth. As clear a sign as anyone could ask for! This Christmas season, we wonder: in what ways has God been calling us to receive God's messages of peace and love? How are we being called to participate in God's mission and extend God's love in Christ Jesus to the world around us?
Most of us are likely not receiving frequent visits from an ensemble of angels to answer this question. And perhaps, in the everyday moments which we would likely gloss over, God is clearly speaking to us. The question then is, are we paying attention? More often than not, meaningful blessings and joys can occur during the most seemingly mundane of settings. As you recall, the shepherds were simply watching over their flock when they received the sign of all signs.
As we celebrate this joy-filled season and rejoice in the gift of Christ's birth, may our prayer also include the desire to share the love and hope of Jesus with the world. And may we remember to delight in the ordinary everyday ways our Lord makes His ever-filling love and hope be known to us.
Merry Christmas, one and all.
The Rt. Rev. Ian T. Douglas, Bishop Diocesan
The Rt. Rev. Laura J. Ahrens, Bishop Suffragan