By the divine permission Bishop Diocesan of the Episcopal Church in Connecticut, Holy Orders under the protection of Almighty God were administered to 6 ordinands, Cecil Tengatenga, Christopher Gregorio, Emily Carter, Dylan Mello, Michael Southwick, and Roxana Videla on June 17, 2023 at Christ Church Cathedral, Hartford for ordination to the sacred order of deacons.
"O God of unchangeable power and eternal light: Look favorably on your whole Church, that wonderful and sacred mystery; by the effectual working of your providence, carry out in tranquility the plan of salvation; let the whole world see and know that things which were cast down are being raised up, and things which had grown old are being made new, and that all things are being brought to their perfection by him through whom all things were made, your Son Jesus Christ our Lord; who lives and reigns with you, in the unity of the Holy Spirit, one God, for ever and ever. Amen."

-The Rt. Rev. Jeffrey W. Mello & The Rt. Rev. Laura J. Ahrens
---
---
Cecil Tengatenga
"To have been called to serve despite of my vulnerability and fault is an overwhelming experience of God's redeeming love. I pray that ECCT can grow our spirituality by centering mercy and forgiveness as part of our witness to the works of Christ."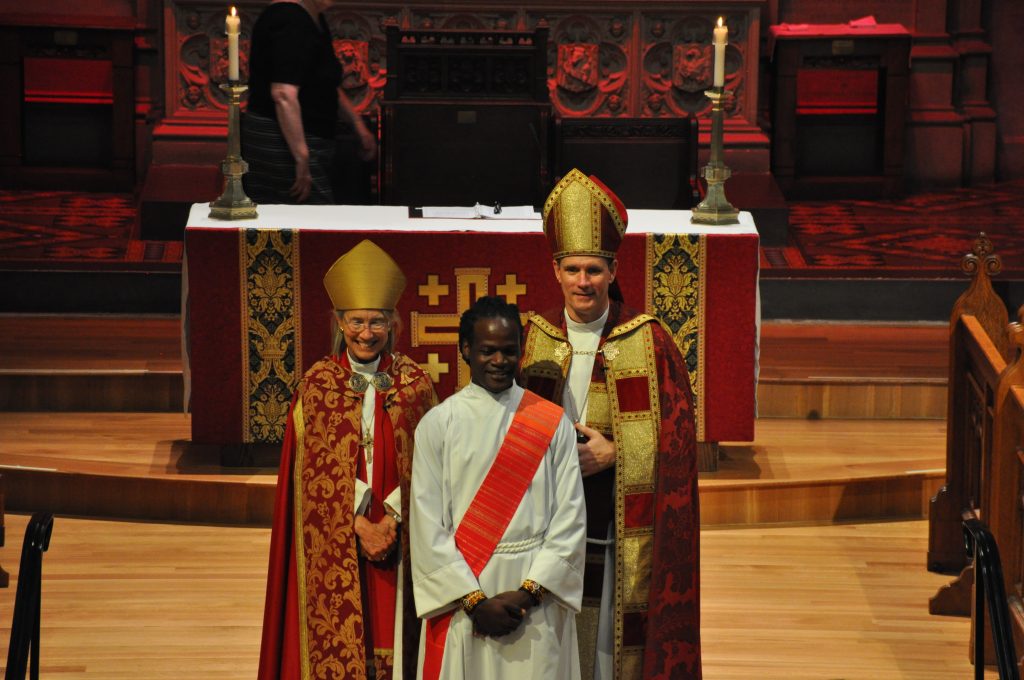 Sending Parish: Trinity on the Green, New Haven
Presenters: Lindsey, Sekai and Shamiso Tengatenga, The Rev. Donald Hamer Vesters: The Rev. Luk de Volder, The Rt. Rev. James Tengatenga
Contact: cetenga@gmail.com
---
Christopher Gregorio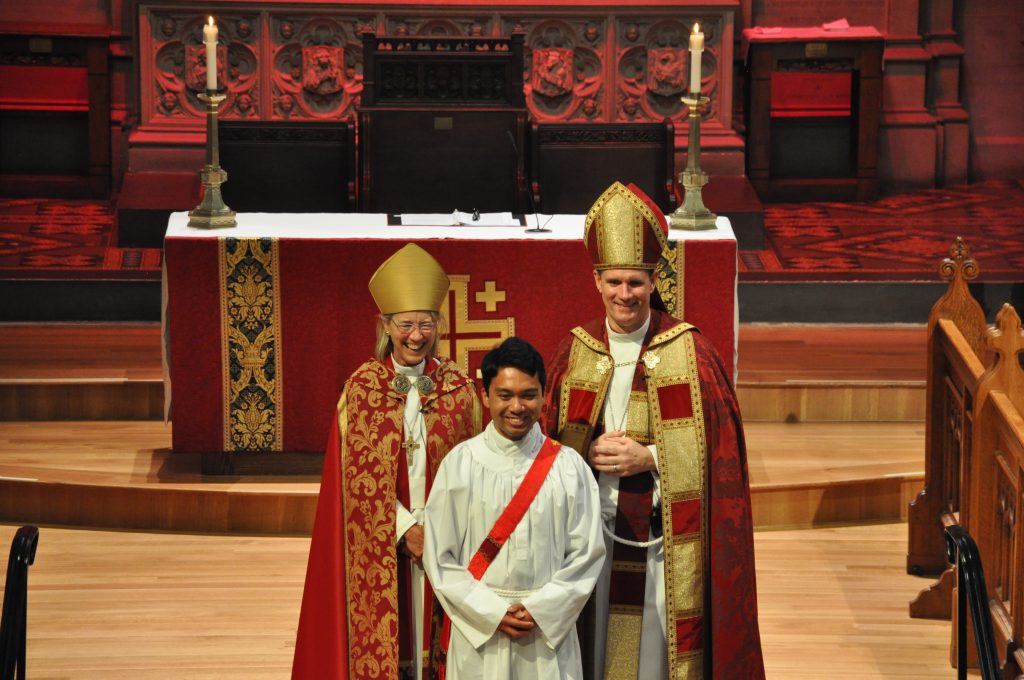 Sending Parish: Episcopal Church at Yale
Presenters: The Rev. Ali Donohue, David Rivera Vesters: Gregas and Eufemia Gregorio
Contact: gregorio.christopher@gmail.com

Mailing address until July 363 Saint Ronan St, New Haven, CT 06511.
After that, it will be 14 School Street, Hanover, NH 03755.
---
Emily Carter
Sending Parish: Episcopal Church at Yale
Presenters: The Rev. Heidi Thorsen, Diana Alvarado Vester: Phoebe Oler
Contact: ecarter0113@gmail.com

56 1/2 South Main St Apt 5
Norwalk, CT 06854
---
Dylan Mello
"The moment when Bishop Laura laid her hands on my head and shared the ordination prayer, I felt an unexpected feeling of faith, love, and affirmation. I am grateful to ECCT, our bishops, and my colleagues for their support and care over this journey. I am excited to see how God will use us all in the world."
Sending Parish: St. Mary's, Manchester
Presenters: Alejandra Mello, Carolyn Mello, Violette Mello Vesters: The Rev. John Betit, The Rev. Jane Hale
Contact: dmello@chtwestport.org
---
Michael Southwick
"I'm still processing the significance of the ordination. It was an incredibly meaningful and spiritual event and such a blessing to be surrounded by so much love and community. I was particularly thankful that I was able to take this next step in my journey with five extraordinary companions who will provide immeasurable gifts to the Church for many years to come. I am truly humbled by the prospect of walking along this path with them. My heartfelt thanks go out to the Bishops, Rebekah, the Standing Committee, the Commission on Ministry and the entire ECCT community who have all provided me with guidance and support in one way or another throughout the past seven years."
Sending Parish: Christ Church, Greenwich
Presenters: The Rev. Terry Elsberry, Lynne Smith Vester: Taylor Gray
Contact: mjsouthwick@optonline.net / (203) 228-6388

Michael J. Southwick
15 Sunset Road
Old Greenwich, CT 06870
---
Roxana Videla
"I am so glad to serve my Lord and my neighbor as an ordained minister. I will help everyone who is in need, especially families of immigrants."
Sending Parish: All Saints, Meriden
Presenters: The Rev. Molly F. James, Ph.D., Delia Soria Vesters: The Rev. Michael Carroll, Elizabeth Rivera