6 Deans, one from each Region, have officially been appointed to provide pastoral care to clergy and serve as a liaison between the Bishops and clergy. In his recent address, Bishop Mello discussed the vision for the future of ECCT, with a dedicated mission to meet everyone within the diocese exactly where they are:
"In an effort to better meet the expressed desire for collegial support and pastoral care, I am establishing the role of Regional Deans.
The role and function of the Dean is to create relationships of trust with, and among, the clergy in their regions. The Dean may be the person a clergy person wants to call to run something by, without having to involve the Bishop's office. Monthly gatherings of the clergy with the Dean will provide opportunities for clergy to support one another, reduce isolation, and bounce ideas off one another.
The Dean will also serve a communication role, bringing anything the clergy in their regions wish to the attention of the bishops, and vice versa. The deans will serve a three-year term, appointed by the bishop, for a maximum of two, three-year terms. The Deans will not, except as participants, have a role in the Regional Leadership Teams or duplicate the work being done by our Regional Missionaries.
As you may know, my experience as a Regional Dean, and my relationships with my regional colleagues, was one of the greatest rewards of my ministry, and I pray this will yield similar benefits. I will announce the first set of Deans in the next couple of weeks."
---

Northwest Region: The Rev. Tuesday Rupp (Three-year term)
The Rev. Tuesday Rupp is a native of Portland, Oregon and came to ordained ministry through music. After her first career as a singer, conductor, and director of small arts organizations, she felt God's call to deeper service. In her formation as a priest and as a Follower of Jesus, she has experienced both the messy uncertainties of life and the life-giving, often astonishing, Grace of God in the middle of the mess.
"I am excited and honored to serve as the Dean of the Northwest Region. It's a privilege and a sacred trust to walk with my colleagues in times of transition, uncertainties, joys, and life's messiness as so many others have done (and do!) with me. I live in Woodbury with my husband, the Rev. Tony Lorenzen, our young adult son, Zack, our dog Pancake (not pictured here), and our cat Fiona. I love baking bread, swimming, audio books, painting, and spending time with my friends and family. I've had the honor of serving as the rector of St. Paul's Church in Woodbury since 2018."
Contact: rector@stpaulswoodbury.org
---
The Rev. Rowena J. Kemp is the 9th Rector (first female and first Person of Color) of Grace Episcopal Church, Hartford, and the National Chaplain of the Girls' Friendly Society USA. She previously served as the Assistant Rector at the historic Trinity on the Green in New Haven, and as a Presbyter in the Middlesex Area Cluster ministry of the Episcopal churches in Northford, Higganum and Killingworth, CT while continuing full-time employment with the Program of Applied Translational Research at the Yale School of Medicine. She is a native of the Bahamas who received her M.DIV. and diploma in Anglican Studies from Yale Divinity School and the Berkeley Divinity School at Yale. She is the mother of two toddlers and loves photographing people.
"I am committed to Bishop Mello's vision of who we are being called to be as the Body of Christ in ECCT at this time."
Contact: rowena.kemp@icloud.com
Quote
---
Northeast Region: The Rev. Jane Hale (One-year term)
The Rev. Jane Hale, who is currently worshipping with the fine folks of Christ Church, Pomfret, is mom to three great kiddos, and, in her spare time, she's a wannabe artist and antsy contemplative. It has been her privilege to companion people in ECCT in lay and ordained ministries for the past 7 years as an intern mentor, mediator, member of the recent Bishop Transition Committee, and member of the Commission on Ministry. She's so pleased to be able to continue this ministry of connection and companioning with the clergy of our Northeast Region!
"I believe so strongly in the transforming power of genuine community, especially when it comes to living into our 'odd and wondrous' calls as clergy. Sharing our lives authentically with one another reminds us that we are held, cared for, and supported in this beautiful body of Christ…in our successes, our struggles, and everything in between. I'm excited to see what the Holy Spirit has in store as we gather as clergy colleagues in the Northeast Region!"
Contact: revjanehale@gmail.com
---
Southwest Region: The Rev. Kevin Olds (Three-year term)
The Rev. Dr. Kevin Olds is the rector of St. Timothy's on the Hill, Fairfield, ECCT Title IV Intake Officer, and university professor. He arrived in ECCT in early 2017 with his wife, Jill, and sons Zack and Tommy. His first career was in IT and, in the rare moment when nothing else is vying for his attention, he enjoys watching his favorite English football club, Shrewsbury Town F.C.
"It wasn't exactly easy to be a clergyperson prior to 2020. Now it is that much more challenging, underscoring the importance of supporting the people called to this unique vocation. Those who pour out so much of themselves in service to Christ's Body the Church deserve strong systems of support. I look forward to working with the bishops and other deans to be part of those systems."
Contact: fatherkevinolds@gmail.com
---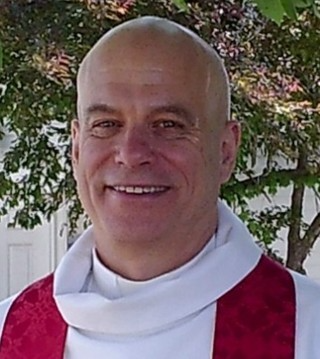 The Rev. Robert (Bob) Bergner is the Rector of Grace and St. John's Church in Hamden, a parish known for its generous hospitality and innovative outreach programs, such as the Dinner for a Dollar community supper, ecumenical community garden project, and home to Swords To Plowshares Northeast which transforms bought-back guns into garden tools and jewelry. Before becoming Rector, Bob worked as a Canadian Federal Prison Chaplain and health care chaplain. He is a member of the Journey of Discovery with Indigenous Peoples Ministry Network. In the other half of his vocation, he's active member of the Greater New Haven performing arts community as a musician and dancer.
"I am honored that Bishop Jeffrey has invited me to become a Regional Dean. Having arrived at Grace and St. John's from pastoral milieux that involved substantial collaboration and collegiality, I am sensitive to the stress and sense of isolation that can come with being a parish priest. As a Regional Dean, I hope to be able to provide support to, and help to establish a network of support for, clergy colleagues. As well, I hope that together we can create more robust lines of communication between clergy "in the field" and our bishops and their staff. In all, I believe that, walking together, we can more richly travel Jesus's Way of Love."
Contact: robertbergner@yahoo.ca
---
Southeast Region: The Rev. Shariya Molegoda (Two-year term)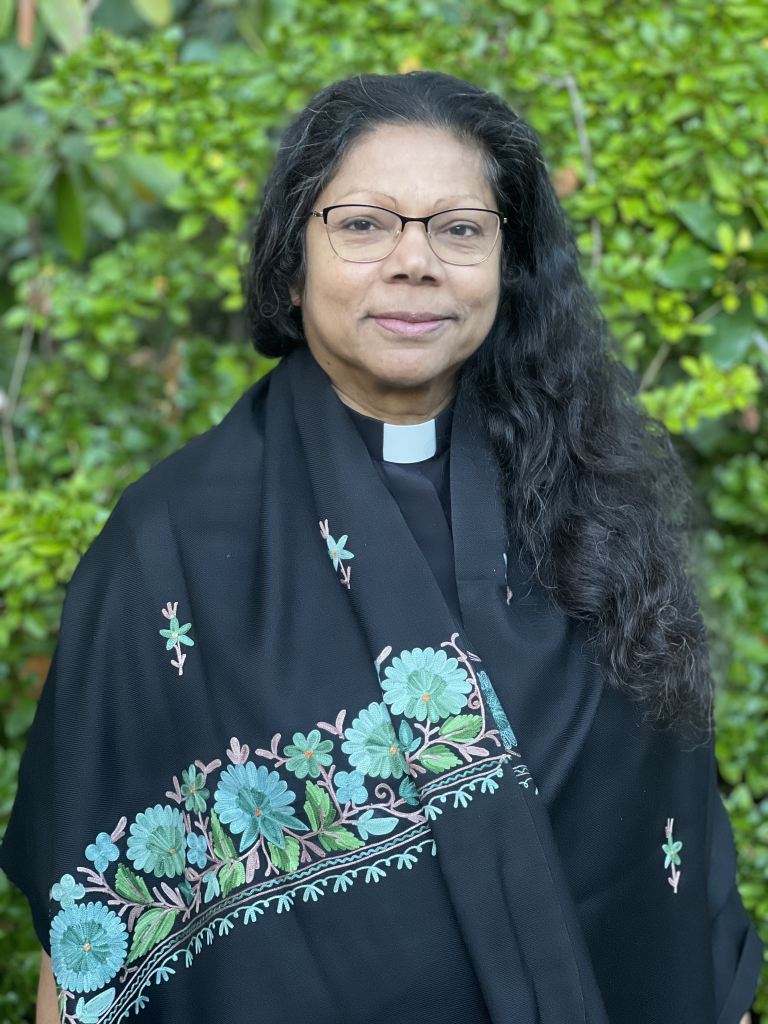 The Rev. Shariya Molegoda is rector of St. Andrew's Church in Madison. Before her relocation to Connecticut, she served parishes in the Dioceses of Massachusetts and Missouri. Her earliest formation occurred close to the ocean in her homeland – Sri Lanka. And while she is always willing to adapt to new climes, her heart continues to delight in all things 'island' – including salty breezes, tidal pools, marine mammals, and lilting cadences.
"The collective wisdom of trusted peers has been a vital element and sustaining grace in my journey thus far. I believe a deanery could offer clergy a circle of collegial companions as they walk 'the good road."
Contact: shariya@standrewsmadison.org