This blog post has been submitted on behalf of the ECCT Poor People's Campaign Working Group. Learn more about The Poor People's Campaign and the upcoming Mass Poor People's & Low-Wage Workers' Assembly and Moral March on Washington June 18.
Offered by Susan Ayers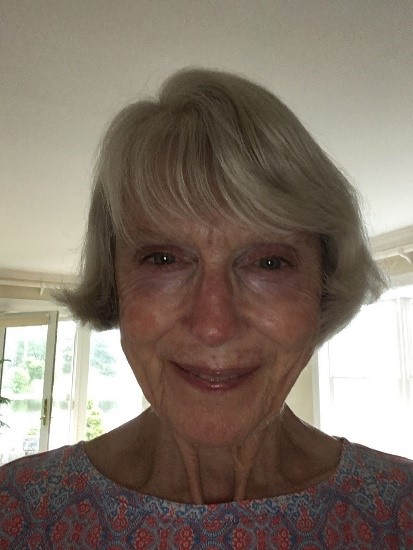 I volunteer at the New London Homeless Hospitality Resource Center on 727 Bank Street in New London. I serve as a receptionist at the center and am able to give witness to those experiencing poverty – the poor walk through our door. I've looked into their eyes; heard their voices; and listened to their pleas.
One morning a young man walked in, clearly starving. He said he was homeless. Now, to 'flesh this in' this means you are exhausted due to lack of sleep, you are hungry because there is no way to prepare food, you are cold because there is no shelter; there is no way to bathe and wash your clothes, so you cannot dress for work, and without work you have no money. Exhausted, hungry, and cold, with no resources, and the constant uncertainties impact your physical, emotional, and mental health. Your sense of self-worth and dignity are challenged. Thank God, the resource center is a place our guests can turn to after having received a referral from calling 211.
Here they sit with our knowledgeable and compassionate staff. Through the input process the needs begin to be discerned and addressed including housing in the homeless shelter; food at the nearby community meal center; employment counseling and referrals; assist in the transition to new housing; help with past due rent; and connection with social services for health-related issues. Compassionate and respectful listening starts to restore dignity and heal emotional, physical, and mental trauma.
Continuing the story of our homeless man who came in clearly starving, barely surviving. After receiving help from the staff, his emaciated face is fleshed in; his eyes have brightened and he is now thriving. I offer another example of a young woman who came to the center traumatized by her life's situation, homeless and seeking help.
From the help she received from our professional staff, she was housed at the Homeless Hospitality shelter; found additional employment through the help of our employment specialist; secured an apartment, and is now starting a new life. There are still challenges as she must work multiple jobs to be able to put something aside. However, I hear the hope in her voice and the thanks that she gives to God for all the help she received through the center. I see the dignity restored to her life. This in spite of all her trauma.
These are the success stories, but there are countless others who are still victims of poverty. Each one is a member of our Beloved Community. When one suffers, we all suffer; to turn a blind eye is suffering itself. May these stories hasten your heart to stand in solidarity with our friends. May we listen to their voices and do what we can to heal the hopelessness of poverty.